The number 2 of Estetic Magazine for men is out with a special file: « Cosmetics and fillers, the right amounts ». Have a good reading!
Our editorial: Trends and routines
You might say that men are demanding, impatient and still rather reluctant to use cosmetics… but if a doctor is able to provide them with an effective and fast solution, they are more than happy to give it a try! Men tend to be very open to suggestions: botulinum toxin is popular in all age groups, and ever more Millennials are having it done. The new injectables that make our features look more masculine are doing a roaring trade.
And we must not forget hair implants, eyelid surgery and hair removal, which are becoming ever more conventional.
Could men take over from women as the target market for aesthetic medicine?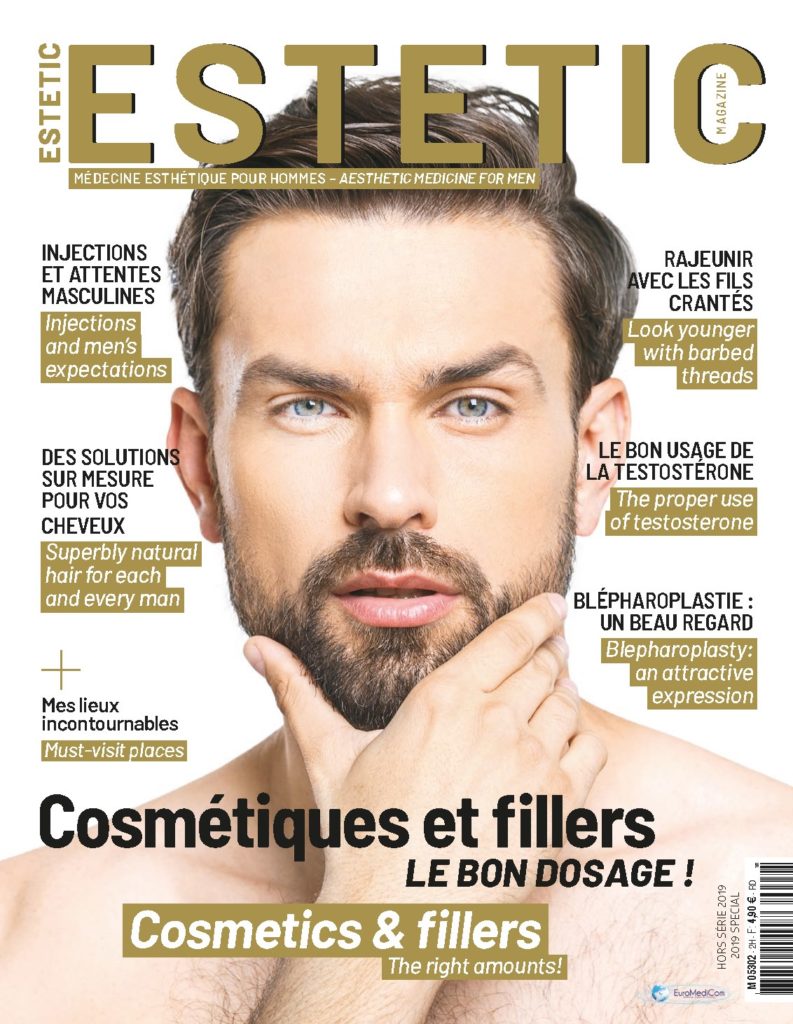 Contents:
A useful guide to male aesthetics in 2019
Gaspard Noël: an emperor who needs no clothes
Cosmetics for men
Aesthetic surgery for a male face
Monaco, a destination for men?
Blepharoplasty for men
Look younger with barbed threads
Origin, the new personalised laser treatment
Emsculpt: build muscle & burn fat simultaneously
New injectable treatments for hair loss
Penoplasty with hyaluronic acid
The proper use of testosterone