Guillaume Perinet tells us about a favourite treatment among men.
An increasing number of male clients are having cosmetic and medical aesthetic treatments. Modern men enjoy looking after themselves and seek beauty, eternal youth and wellbeing.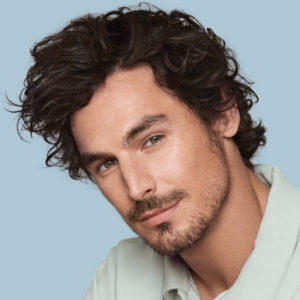 What men want
The men who come to my practice are active men who express their professional and social success by taking care of their appearance, which is no longer considered incompatible with the modern vision of virility. Today, beauty can certainly be masculine, but a man's requirements are very different to those of a woman. Men's skin is thicker, has more collagen and is oilier, and also tends to be drier, especially after shaving. Our male patients have an approach to beauty that is centred around straightforward, comprehensive treatments that address all of their needs, as well as having immediate, effective and long-lasting results. To satisfy my patients and make their skin look/feel radiant and healthy. I recommend HydraFacial®.
HydraFacial®: Exclusive protocols and a unique technology
One of the most popular treatment in the world, HydraFacial® is part of many celebrities' flawless-skin beauty routine. It addresses multiple skin concerns: dull complexion, dark circles, wrinkles, acne, marks, etc. HydraFacial® uses patented Vortex-Fusion technology to cleanse, extract and hydrate. Unique and innovative, this system combines the spiral-shaped HydroPeel® tips with a patented suction technology and exclusive serums. The vortex action easily dislodges and eliminates impurities in a completely pain-free way, while simultaneously delivering hydrating solutions to the skin.
3 steps, 30 minutes, beautiful skin all year round
STEP 1: CLEANSE + EXFOLIATE
Renews the skin with a gentle exfoliation that aims to remove all impurities on the skin's surface. Goodbye dead skin cells and blackheads!
STEP 2: EXTRACT + HYDRATE
Removes impurities from the pores with pain-free suc- tion. Hydrating and nourishing agents soothe the skin and hydrate it in depth.
STEP 3: EVEN OUT + PROTECT
Floods the skin with antioxidants and peptides to reveal its radiance.
A treatment that can be personalised in numerous ways
HydraFacial® treatments are not only for the face. Combined with lymphatic drainage, this treatment detoxifies and improves the appearance of the skin all over the body. Treating acne on the back is particularly popular with men. It can be personalised by using different tips (more or less abrasive) and by altering the suction force. HydraFacial® also offers boosters for all requirements: complexion, anti-aging, acne, sensitive skin prone to redness.
An immediate and long-lasting "fresh-faced" appearance
After the first treatment, you will feel your skin instantly plumped, hydrated and radiant, but the real benefits of this quick and efficient treatment come after several sessions. HydraFacial® improves the overall health of the skin, al- lows the actives to soak into the skin, and boosts the skin's ability to stay hydrated, regenerate itself and recover after a change in season. To maintain and optimise the results, we recommend having a treatment every month!
Scalp treatment
HydraFacial® can also complement to standart scalp health. Used as a complement to standard alopecia treatments or on its own as a preventative measure, the HydraFacial Keravive® scalp treatment offers remarkable results. How does it work? The scalp tends to accumulate impurities and product residue. Regularly exfoliating the scalp helps oxygenate the cells, boosts the circulation and promotes the scalp's natural hydration. The HydraFacial Keravive® exfoliates your scalp and nourishes your hair follicles with a proprietary blend of 5poly-peptides to promote a healthy scalp and healthier, fuller-looking hair.
Choose comfort
Quick and effective, HydraFacial® is the perfect complement to many medical aesthetic treatments, paramedical procedures and wellness treatments. Pain-free and requiring no downtime, this treatment is suitable for everyone, from people who regularly have aesthetic treatments to first-timers who are new to cosmetic products.
Hydrafacial.fr
Hydrafacial.com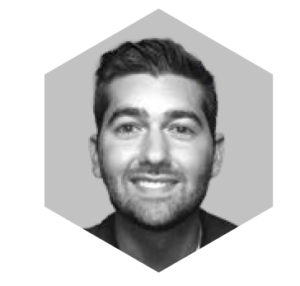 By Guillaume Perinet
State-qualified physiotherapist, specialises in anticellulite and firming treatments using radiofrequency, manual lymphatic drainage (pre and post-aesthetic surgery), muscle toning with EMS, skin treatments and massage. He works in Le Zèbre medical and paramedical practice on 63 avenue Aristide Briand in Antony, near Paris. More information on  guillaumeperinet.fr