Tips and tricks for a better result with a lower dose of HA fillers
The demand for anti-aging procedures from the male population has grown over the years. HA fillers are a popular treatment as they can be carried out in a doctor's surgery and require no downtime. From 2021 to 2022, there was a 22% increase for cosmetic procedures, and a 200% increase for fi ller injections among men. According to the AAPS, HA filler is the top procedure after Botulinum Toxin.
AESTHETIC GOALS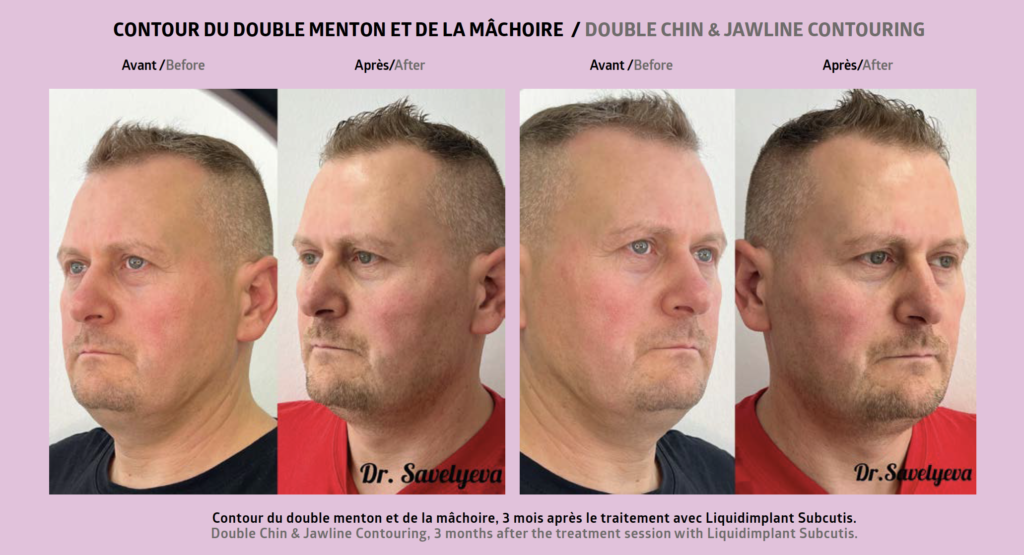 MRI studies have shown that there are no significant differences between young (16 to 30 years) and old (>59 years) male subjects in terms of muscle length and thickness. There was a significant reduction of the facial subcutaneous fat compartments, which greatly affect the aging process.
Step by step Injection Guidelines for Volume Defi ciency Treatment in Male Patients
CHEEKS For a lift point
Respecting the ZMCL line we inject a single deposit of 0.2 ml high-viscosity HA product
For age-related volume loss
The intersection points between the ala-tragus line and the line that runs vertically down from the lateral canthus will provide a beautiful lower contour to the more anteromedial aspect of the cheeks. A supraperiosteal injection bolus of 0.2-0.3 ml per side is recommended.
RISTOW SPACE
The best support for the nasojugal groove and the tear trough. Single deposit of 0.2 ml per side. Piriform injections fill the deep anteromedial cheek.
CHIN
To widen the chin, we identify the area of skin laxity and leave 0.2 ml of filler per side on the periosteum, medial to mandibular retaining ligament. For chin length we inject a single deposit of 0.3 to 0.4 ml supraperiosteal in the midpoint of the pogonion. Male patients with chin cleft fillers should be injected in 2 points on each side.
ANGLE OF THE JAW
Structural restoration of the gonial angle with a larger 0.3 ml supraperiosteal bolus, layering the second bolus in the subcutaneous plane over the gonial angle using a 22g cannula. Depending on volume loss, a decision is to be made between cohesive fillers such as LIQUIDIMPLANT, or particular fillers like FluidImplant (NovaCutis Germany). These HA products are 20mg/ml up to 25mg/ml concentrated, non-animal, medical-grade, bacterial sourced HA (Streptococcus E.) ISO certified.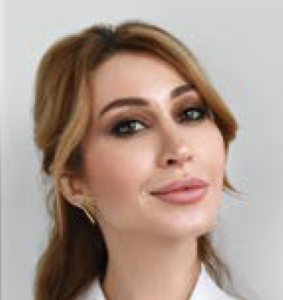 DR GALINA SAVELYEVA: Board Certified Dermatologist, international speaker. More than 10 years' experience in the aesthetic medicine field. Specialises in anti-aging and regenerative medicine, laser treatment.
more informations: novacutis.com