By Doctor Vladlena Averina
Between 15 and 20% of men have aesthetic medicine treatments. Male grooming, which has moved into the media spotlight, is no longer seen to concern only gay men: it is now a sign of success and wellbeing, which has changed men's attitudes towards their appearance.
Unlike women, who often ask "isn't it time I…?", men state their expectations clearly and want immediate solutions. They follow their prescribed treatments to the letter, because they are focused on the final result. They are diligent and never miss an appointment. Never say to a man, "The number of procedures will depend on the results achieved." For a man, four means four, not "between four and six".
What are the most frequent concerns for men?
Women want to look younger and more beautiful, whereas men want to look more fresh-faced and attractive. Marked wrinkles on a man's face are perceived as a sign of old age and a loss of attraction, especially if his partner is younger than him or he has young children.
Obviously, excess weight (when diet and exercise are not feasible, for a variety of reasons) can be reduced thanks to mesotherapy, aesthetic devices and massage (we will not discuss surgical methods here). But, we must always be honest and warn our patients that, though the results will  be noticeable, they will be short-term. If they don't change their lifestyle, the patient is simply paying to counteract their laziness.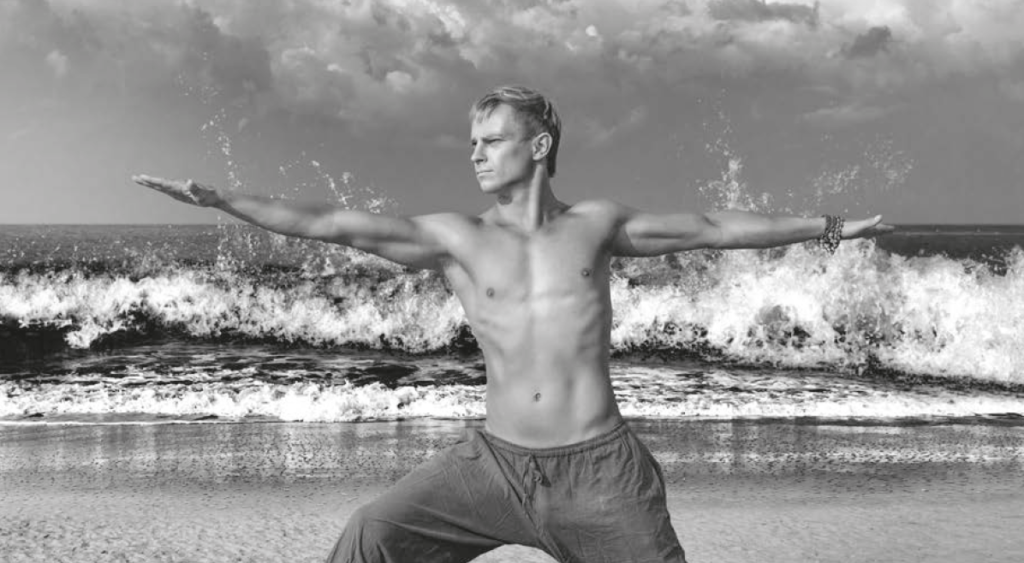 Androgenic alopecia is one of the main reasons men make an appointment with an aesthetic practitioner.
Expression lines and skin changes caused by aging also bother men
Even if they are regular patients, men rarely talk to their doctor about their sexual problems. This requires a whole other level of communication and trust. Most often it is the female patients (who know that you carry out intimate surgery and want to improve their sex life) who bring their partner along to a consultation. Men tend to seek advice from an andrologist for this type of problem.
What solutions can we provide?
1. Botulinum toxin. Injections are generally performed into the nasal root and the forehead. We recommend increasing the dosage by 20% compared with the usual standard. It is best to avoid blocking the eye area too much, so that the positive emotions can still be seen in the corner of the eye – men already look stern enough. Experienced users will know that botulinum toxin can solve hyperhidrosis (excessive sweating) and will seek advice about this issue.
2. Filler products with hyaluronic acid and calcium hydroxyapatite. Dense products with high viscoelasticity are more suitable for men. Most often, we correct the cheeks, the chin, the angle of the lower jaw: everything that makes a man look virile and "brutish". Male patients who refuse to have botulinum toxin injections can have their forehead and nasal lines corrected with medium-density hyaluronic acid gels.
3. Facial lipofilling is less popular with men than with women. Men often want us to simply remove any excess adipose tissue without making any other corrections, saying "Take it away, I've got plenty!". Nanofats with mesenchymatous stem cells from the adipose tissue are often used to treat alopecia. Lipofilling is also used to increase the circumference of the penis.
4. Mesotherapy and biorevitalisation allow us to refresh and improve the complexion, reduce the depth of wrinkles and erase a double chin. Antioxidant, lipolytic and draining products are primarily used. Men often opt for mesotherapy to treat the scalp with medicines that contain 5-alpha-reductase inhibitors.
5. Aesthetic devices are as popular with men as injections. Men are prepared to pay more for these procedures because they do not require a long recovery time, often leave no trace (no hyperaemia or hematoma), they are effective and offer long-lasting results.
6. Peels. Clearly, TCA peels are not as popular as other peels because not all men can take 7 to 10 days' downtime. However, superficial peels, in particular those that reduce subcutaneous fat, are frequently requested procedures.
7. Threads. Patients seem to see Aptos and other types of tensor thread to be a more aggressive and advanced correction option. Inserting PDO threads can correct the lower third of the face, and is often performed because it requires nearly no recovery time and its effects improve over time. The main thing is that nobody guesses that a man has undergone a cosmetic procedure. They just think he looks particularly well and has a healthy lifestyle.
---
Doctor Vladlena Averina
Averina Vladlena, MD, is certified specialist in dermatovenereology & aesthetic medicine since 1998, from Kiev Medical University (Ukraine). Dr Vladlena Averina works at Kiev State Hospital "Feofania" and as a leading specialist and chief of the private Center of Aesthetic Dermatology and Cosmetology. She has extensive experience with different fillers, BoNT-A, PRP, mesotherapy and other techniques frequently used for face and hand rejuvenation. She writes over 20 scientific articles for aesthetic dermatology journals, was a speaker at the national and international aesthetic medicine congresses. Dr. Averina is trainer for some international companies operating at the field of aesthetic medicine (mesotherapy, fillers and BoNT-A treatment).