By Doctor Marie Jeanne Miniconi
The progress made in aesthetic medicine means that more and more muscles that are responsible for the signs of aging can now be treated using botulinum toxin. Men are showing an increasing amount of interest in these types of injection.
Botulinum toxin was identified more than 100 years ago, and has been used for therapeutic purposes since the 1980s. This toxin comes from a bacteria, clostridium botulinum, and appears as a set of several proteins, but only one of them is active on the muscles. This one and only pharmacologically- active entity is called Neurotoxin. The major technological innovation of the last 30 years was to isolate this neurotoxin. The purification of botulinum toxin had multiple consequences regarding its therapeutic applications and the patients' immune protection. The progress made in aesthetic medicine means that more and more muscles that are responsible for aging can now be treated using botulinum toxin. The treatment indications extend to the lower face: neck, platysma bands, masseter muscle, etc. The global treatment of the face off ers up huge potential in terms of correcting aging, beautification and prevention. This leads to increased doses being used. The patient pool is getting ever younger, and the Millennials who have been attracted to these treatments will be treated over the long term.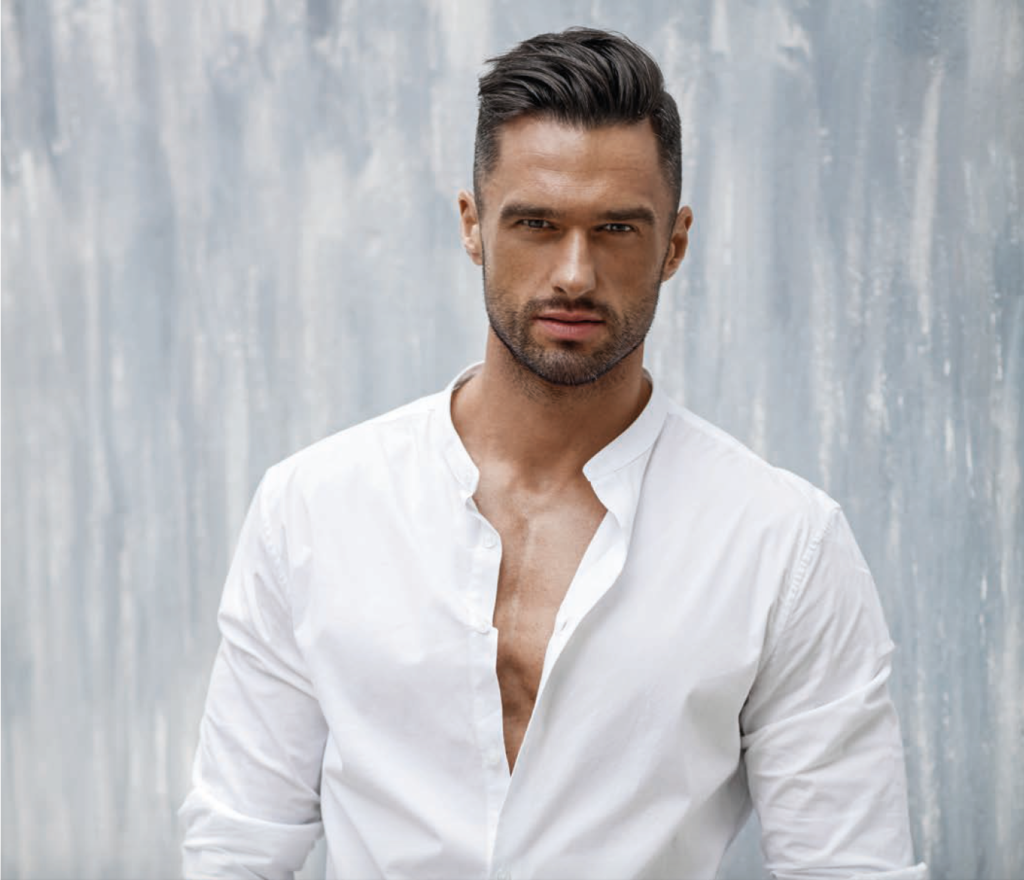 Men want to erase their negative expressions
Men are showing an increasing interest in botulinum toxin injections. They primarily want to correct their glabellar lines (lines between the eyebrows) to erase a negative expression that makes them look anxious and stressed, and can have an impact on their professional or private life. Men are, in general, less bothered about crow's feet wrinkles. They want to give off a positive, relaxed, dynamic, impactful vibe. The injection technique is a classic one and does not really differ for men, though the doses used will often be higher. The male facial anatomy has specific features which must be respected during the patient's clinical analysis and when choosing the injection points. For example, we often seek to maintain the horizontal position of the eyebrows, to avoid feminising a masculine face. Botulinum toxin is like a "magic wand" and it is important to master its use by having in-depth knowledge of its properties and of the face's various anatomical structures.
A word about the botulinum toxin market
Worldwide, botulinum toxin injections are the number one non-surgical procedure with 5 million procedures carried out, compared with 3 million procedures using hyaluronic acid. Among the most frequently-performed non-invasive procedures, we find botulinum toxin injections, with 40% performed in aesthetic surgery, followed by hyaluronic acid injections (26%), epilation (8%), photo-rejuvenation (4%), and fat reduction by body shaping (3.7%). In France, botulinum toxin injections represent more than 100,000 injections per year, behind hyaluronic acid. The number of non-surgical acts peaks in the 35-50 age bracket, especially for toxin, and men represent 12 to 15% of the market.
---
Doctor Marie Jeanne Miniconi
Dermatologist specialised in Aesthetic Dermatology and Lasers. Located in Nice and at the LENVAL FOUNDATION (Laser Dermatological Center). Secretary of the SAMCEP. Member of the Organising Committee of the NICE TOX COURSE.