By Dr James Schinazi
Medical Cryolipolysis, a technique reserved only for women? Far from it! This innovative process is ideal for men and has been shown to be effective in treating localised fat that are difficult to eliminate, even with regular sporting practice.
What is the technique?
Cryolipolysis cools intensively a localised fatty tissue in order to modify the configuration of fat cells (adipocytes). This change in cellular state from normal body temperature (37C°) to negative temperatures (-2C° to -9C°) sends a chemical message from apoptosis (cell death) to adipocytes. The lipid content is released, the dead cells are progressively evacuated via the lymphatic system, and the local fat-cell density decreases. According to protocols & machines, it will take an average of 2 to 3 months to see the visible effects of the treatment.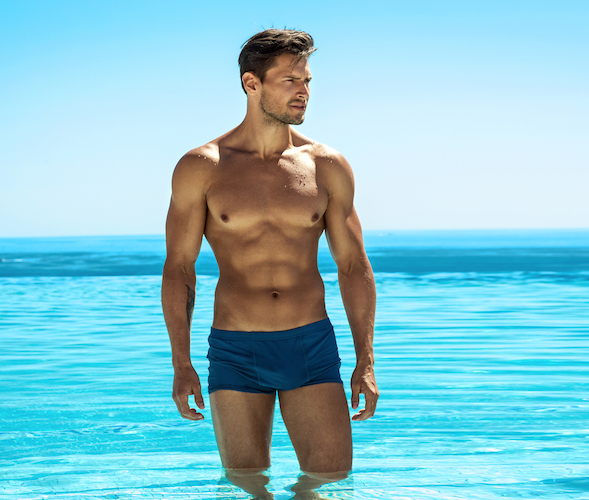 What are the right indications?
The perfect indication for medical Cryolipolysis is a local excess of fat but not for overweight patients. These are, for example, recalcitrant love handles or the small fat bead on the lower belly that often appears with the years.
The results will be all the more convincing alongside a healthy lifestyle: nutritional but healthy food & regular sport activities.
There are also contraindications to the practice of this treatment:
Intolerance to cold,
Raynaud's disease,
Cryoglobulinemia,
Recent scar or hernia on or near the area to be treated,
Irritated skin on the area to be treated.
Which areas can be treated?
In men, the most frequently treated areas are: abdomen, love handles & double chin. More and more men are also using Cryolipolysis to treat Adipomastia: it is a reduction of fat tissue in the pectorals, without any surgery and with very good results.
It is important to choose the right Cryolipolysis machine because not all of them can treat small areas, such as the double-chin or the chest area. That's why we opted for a state-of-the-art French medical device with a wide range of applicators to treat all areas of the body.
Medical Cryolipolysis is an innovative & effective method, based on numerous scientific studies, and perfectly suited for sculpting the male body. It is nonetheless a technique reserved for localised fat deposits, initially patients being significantly overweight require a healthy food diet that can't be replaced rather than Cryolipolysis.
---
Dr. James Schinazi 
Graduate of the Paris XI medical faculty. University diploma in Injection and Filler Techniques in plastic and maxillo-facial surgery – Paris XII. European inter-university diploma in Medical Lasers – Paris VI.