By the Doctor Ursa Fratnik Florijancic
Q-switched laser technology has become the standard for tattoo removal because it offers an effective low-risk treatment solution. A recently developed innovative laser procedure from Fotona, known as Fractat®, has proven extremely effective while also significantly reducing the number of sessions.
How does laser tattoo removal work?
Multi-wavelength Q-switched (QS) Nd:YAG laser systems are uniquely capable of producing very short pulses of intense light that pass harmlessly through the top layers of skin to successfully target tattoo colors without causing scarring or hypo/hyperpigmentation in the skin. As the laser pulses pass through the skin, they are absorbed by the pigments in the ink, and as the laser light is transformed into photoacoustic waves, it mechanically breaks up the ink into smaller particles, which are then naturally absorbed by the body's own immune system. Several treatments are typically needed to completely remove a tattoo.
QS lasers have been considered the gold-standard option for tattoo removal since the 1980s and their technology has been progressively improved. New developments using combined QS technology have enhanced the traditional tattoo removal technique by adding an additional "priming" pass to make the procedure more effective.
Fractat®: A new approach to laser tattoo removal
In order to shorten clearance times and further increase treatment safety and efficacy, Fotona has developed an innovative approach called FracTAT®,which is enabled by a special high-energy MaQX mode in the company's StarWalker laser system. The FracTAT® procedure combines two separate steps: a preliminary QS Nd:YAG ablative pass (for photo-acoustic fractional "micro-drilling"), followed by standard full-beam QS laser passes.
In the first step, 1064 nm QS Nd:YAG is used to pre-condition the skin by "drilling" micro holes in the skin to a depth close to the tattoo pigment. Micro holes act as pressure-relief ducts through which the gasses produced during the treatment can escape without building up excessive pressure. This enables the laser to reach deeper-lying pigments and facilitates faster removal of color pigments from the skin. In the second step, very short and strong QS Nd:YAG or KTP laser pulses penetrate deep into the skin without injuring the top layers. These pulses are then absorbed by the tattoo pigments, which fragment into smaller pieces. These smaller pieces are then removed by normal body processes.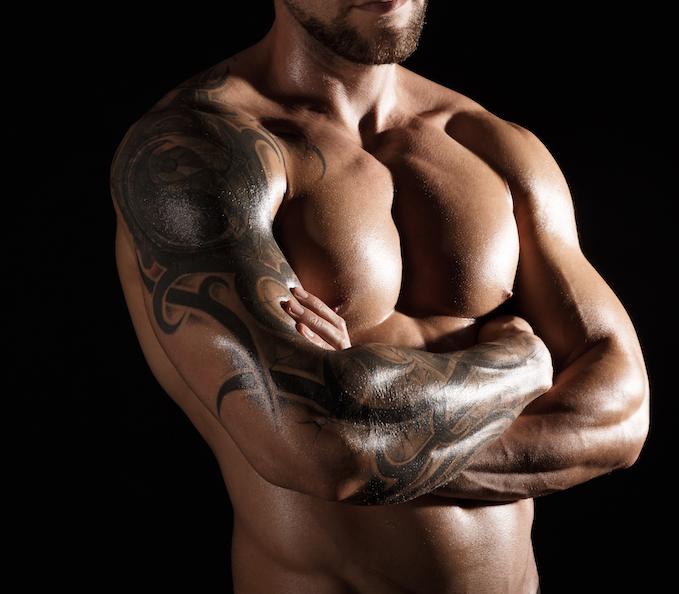 Results: Faster, more effective treatment
This combined FracTAT® two-step treatment using ablative fractional QS laser is a winning combination for removing intra-dermal tattoo pigments, with faster clearing, a reduced number of sessions and significant skin textural improvement. Results show a successful clearing rate after the first laser session, and an almost complete pigment clearing after 4 sessions. The FracTAT® Nd:YAG protocol also produces little-to-no frosting effect, reducing multilayer laser session time. Two full-beam QS laser passes can subsequently be performed at 5-minute intervals (as opposed to waiting 20 minutes between each pass).
Additionally, the overall number of sessions required to clear tattoo pigments both in 'virgin' and resistant tattoos is reduced (with single-pass QS lasers, a minimum of a 2-3 month interval is required between treatments). And finally, epidermal damage is minimized and the risk of bleeding, tissue splatter, and transient textural changes in the skin (blistering and scaring) is decreased. What's more, the positive improvements of skin texture have been found comparable to the clinical results produced by ablative photo-thermal fractional laser procedures used for skin rejuvenation and scar remodeling.
---
Dr. Ursa Fratnik Florijancic 
Dr. Ursa Fratnik Florijancic, Specialist in Dermatology and Venerology. Dr. Florijancic is working at a private dermatology clinic and is the author of numerous publications on the topic of aesthetics and dermatology.