By Thierry Piolatto
Make the most of your trip to the principality by improving your health at the same time!
Is Monaco really a destination for men? Definitely! If you are a fan of thrills, come and watch the Formula 1 Grand Prix. If you prefer culture and sport, you can pick and choose from any of the 700 events hosted throughout the year. If prestigious brands are your thing, stop off at the new temple of luxury, the One Monte-Carlo. And, for our avid readers, there are two unmissable aesthetic medicine congresses: the AMWC and the MCA. But, what about wellness breaks so you can indulge in a touch of pampering during your stay? We've selected the best places just for you!
Chic and laid-back
We have always had a weakness for this resort, which is a bit out of the way but right on the beach. It boasts three restaurants including the Blue Bay, as well as Europe's only sand-bed lagoon, a Cinq Mondes spa, a bar and a casino. It is the perfect place to pamper your body with an Ayurvedic and Balinese massage. What more could you ask for?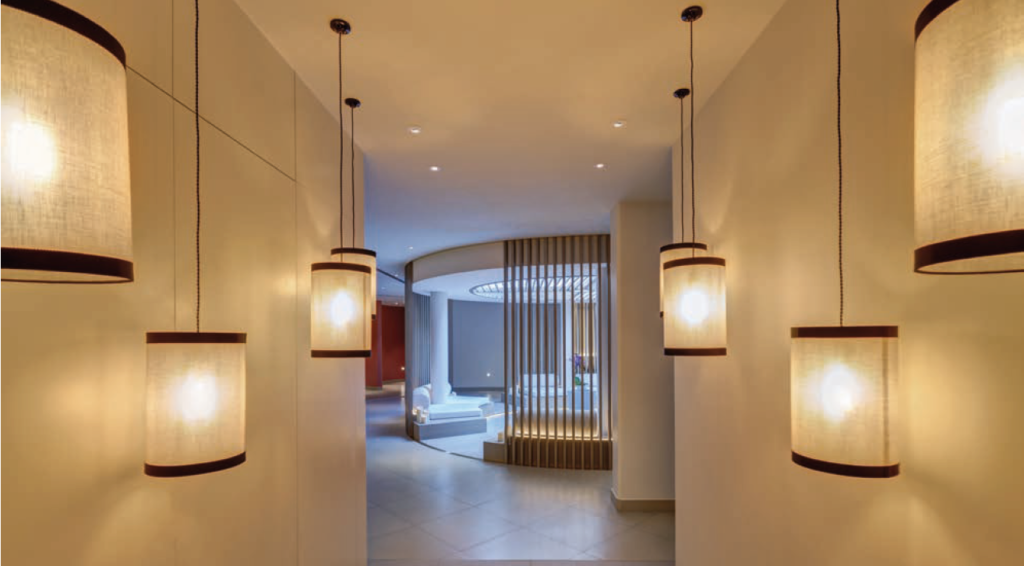 Relaxing North African Massage Ritual
A full body massage performed with heated and delicately-perfumed argan oil. The slow, deep movements give you a feeling of pure wellbeing. 50 or 80 minutes.
Tonifying Indian Ayurvedic Massage Ritual, a massage for athletes
The change in pace between energetic and warming strokes relieves tension and relaxes the muscles. 50 or 80 minutes.
"Five Flowers Ritual" Illuminescence Facial
This 50-minute face treatment tonifies and illuminates the skin by cleansing and massaging the nape of the neck and trapezius muscles."
---
Le Spa Cinq Mondes au Monte-Carlo Bay Hotel & Resort: 40 Av. Princesse Grace, 98000 Monaco.
montecarlosbm.com/en/hotel-monaco/monte-carlo-bay-hotel-resort